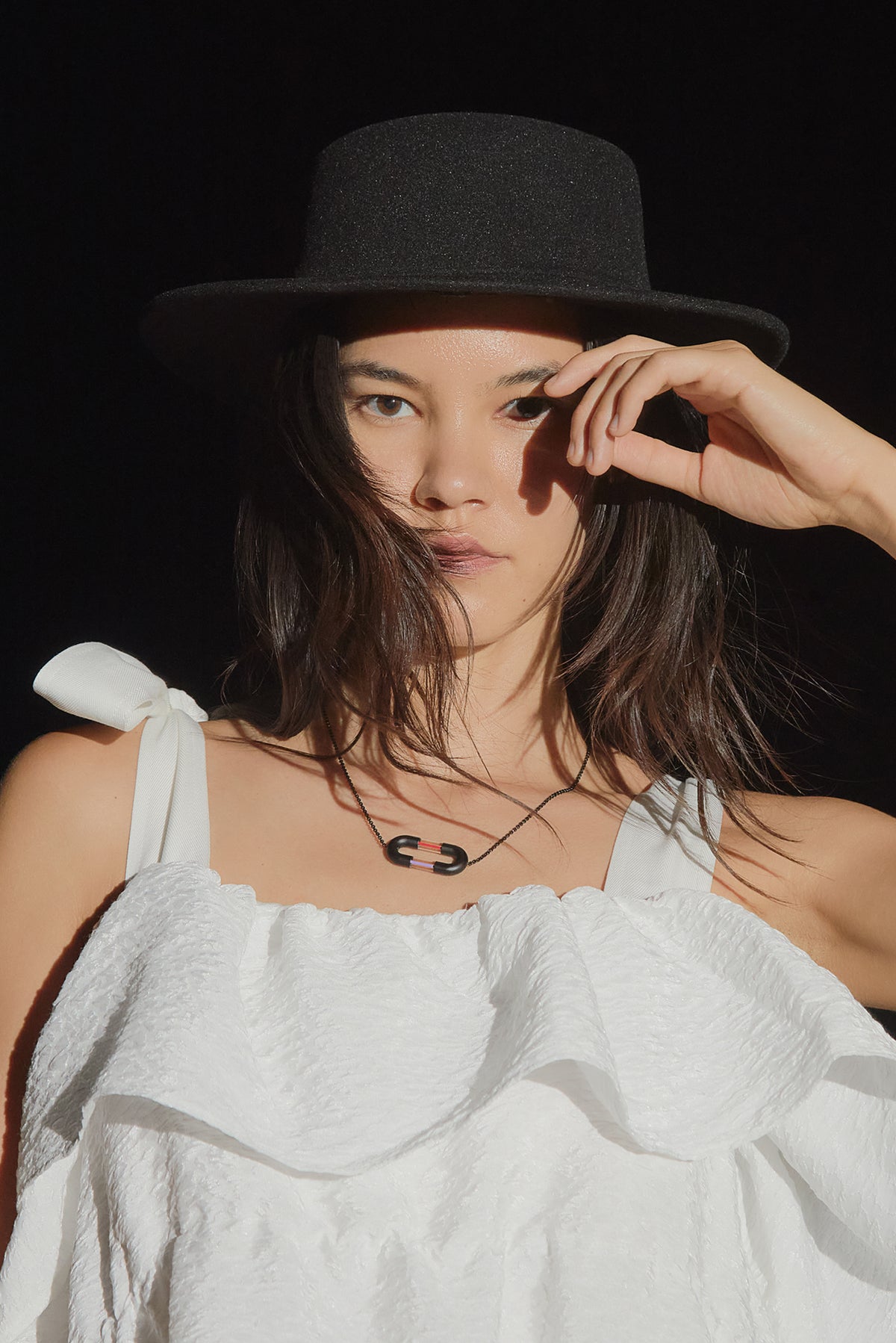 This design is meant to create a strip of vibrating light in the center of the chest. The eye flickers between the two bands, looking for a place to land. It is an idea stolen from painting and deconstructed in an art object made with pure painting pigment.
Named UFO as an encouragement not to limit escapist fantasies to this planet.

Pure fine art pigment set in thick quartz, housed in precision machined black anodized aluminum and attached with a ribbed magnetic clasp.